Helping you take control of your own health, naturally
Balm Natural Health believes in treating the whole person rather than just the symptoms and giving the body the tools, nutrients and herbal medicines it needs in order to heal itself 
I'm a naturopath and health coach specialising in women experiencing challenging and unsettling menopausal symptoms
Based on my own experience, I appreciate that menopause and everything that comes along with it is personal and different for everyone. You need to know the person you're working with understands you and can provide the advice you specifically need.
FREE Test the Waters' Telephone Chat
In ten minutes you'll go from worrying that this might be a waste of time and money to certainty about whether this is the right path for you. That way you can be confident about your decision before you make any commitment.
One Perfect Day Challenge
Your health is your most important asset. We spend our lives taking care of others, working hard and doing all the chores and tasks that our work and life requires. But how often do we take a day to focus completely on ourselves and our own health and wellbeing. When we do, it's amazing how much more energy and motivation we have to then take care of all of those other tasks and chores.
Balm Natural Health will ensure your health is treated with the utmost importance and will strive to have you feeling your best as quickly as possible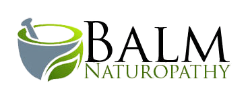 A holistic Approach To Health & Life
Naturopathy is about identifying the cause of the problem and employing the healing power of nature to bring about true healing followed by long term prevention
Most people know that fish oils are anti-inflammatory and good for joints and skin health, but that's generally where public awareness ends. Fish oils are a cornerstone treatment for so many conditions and have been shown to have significant benefits for asthma, eczema, migraine, diabetes and others.
In our modern day lifestyles, our body's desire to stick closely to a set sleep/wake time (our body clock or our circadian rhythm) is often overridden, ignored and generally abused. The fact that shift work has now been classed as a carcinogen is surely proof of the importance of working with rather than against our body clock.
Our bodies are busily detoxifying all the time, so is it really necessary to do a detox? The answer is yes due to the dramatic changes we've seen over the last 100 years. Historically our detoxification processes were generally completely adequate for our needs. These days, the speed at which toxins enter our body has increased dramatically while our bodies ability to deal with these toxins is generally compromised by our modern day diet and lifestyle.
healthy & delicious
recipe ideas for You
Balm Natural Health recipes are designed to provide you with a well balanced diet as well as looking after your health, naturally!
Balm Natural Health Article
Why do we even have an appendix?
Have you had your appendix removed? Ever wondered what you're missing?  We've always been told that it serves no known purpose and is removed routinely at the first hint of inflammation. 
What My clients are saying
Before I started seeing Rebecca I wasn't in the best place health wise. I was suffering from insomnia and riddled with anxious thoughts and struggled greatly with getting these things under control. Rebecca gave me an informative and comprehensive diagnosis along with the tools and supplements I need to feel better. I am safe and proud to say, 2 months on, my insomnia has disappeared and I have my anxiety much more under control and I have Rebecca to thank for that. I can honestly say seeing Rebecca has changed my life in so many ways and I'm forever grateful to her for that and her ongoing support.
Thank you so much for your email and your kind, encouraging words! I definitely feel so much better than I did a few months ago and know that is all thanks to your knowledge and support!
Since we last met, I have been feeling great. I have had no episodes of digestive problems, uncomfortable stomach pains or feelings of hardness in the lower abdomen area! I think the change and slowing of my every day routine has benefited me greatly as I have been feeling relaxed and less anxious. I can't thank you enough for all your help!
Join Hundreds of Healthy People
Subscribe today for our healthy tips and motivation, FREE!